Amidon Planet Podcast: E008 Extreme Learning with Gary Williams
Who does this belong to?
This is a common question in my house. Trying to find the owner of a shoe, a book, a bag, a spill, a mess, even a task. If I can find the owner, I can determine who is responsible for making whatever it is better. In the featured book Extreme Ownership: How the U.S. Navy SEALS Lead and Win by Jocko Willink and Leif Babin, the authors point to one person who has responsibility…the leader. If something is a mess or something falls short of excellent, it is ultimately the leader who is responsible. Through their experience as Navy SEALS, Jocko and Leif describe their principles of Extreme Ownership and the associated Laws of Combat and how those principles apply to the business world. In this episode of the Amidon Planet Podcast, Dr. Gary Williams and I attempt to translate those same principles to the classroom.
I read this book over a year ago and believe the lessons learned have helped me shape what I do, how I rest, and how I teach. I am excited to share what I learned in this episode of the Amidon Planet Podcast.
Enjoy!
Subscribe iTunes | Spotify | Stitcher | Google Play
Opening, Purpose, & Overview – 0:00
Revisit E007: Rest is Best – 1:41
Disclaimer – 6:08
Conversation with Gary – 6:46
Organization of the Book – 21:10
High Five (Key Learnings) – 23:34
The More You Know (Revising Previous Actions) – 1:06:00
Imagine This (Respond to a Scenario) – 1:10:01
Sum for 7 (Simplify the Message) – 1:17:03
Conclusion/Support the Podcast – 1:20:58
Links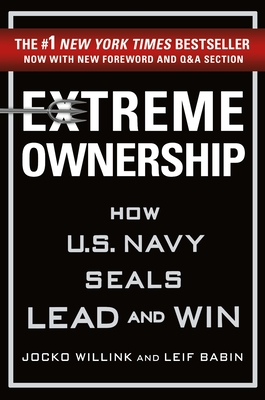 Shop your local indie bookstore
Tim Ferris Show: David Allen — The Art of Getting Things Done (GTD) (#384)