Amidon Planet E093: NCSM's Learning with Leaders – We Are ALL Math People with Katey Arrington and Brian Buckhalter
Learning to teach better with Katey Arrington, NCSM President-Elect, and Brian Buckhalter, NCSM Awards Chairman, as we replay an episode of the NCSM Learning with Leaders podcast where I, Joel Amidon, was the guest and talked about "Teaching Mathematics as Agape". This episode is part of the We're ALL Math People series, where co-hosts Brian and Katey talk to leaders in mathematics education about their inspiration, perceptions, and insights about instructional decisions that make mathematics welcoming and engaging to a broad audience.
Enjoy!
Click here to subscribe via your favorite podcast provider.
Links
Shop the Amidon Planet Store (to get yourself a t-shirt, hoodie, or coffee cup) or the Amidon Planet Book Store to support the podcast!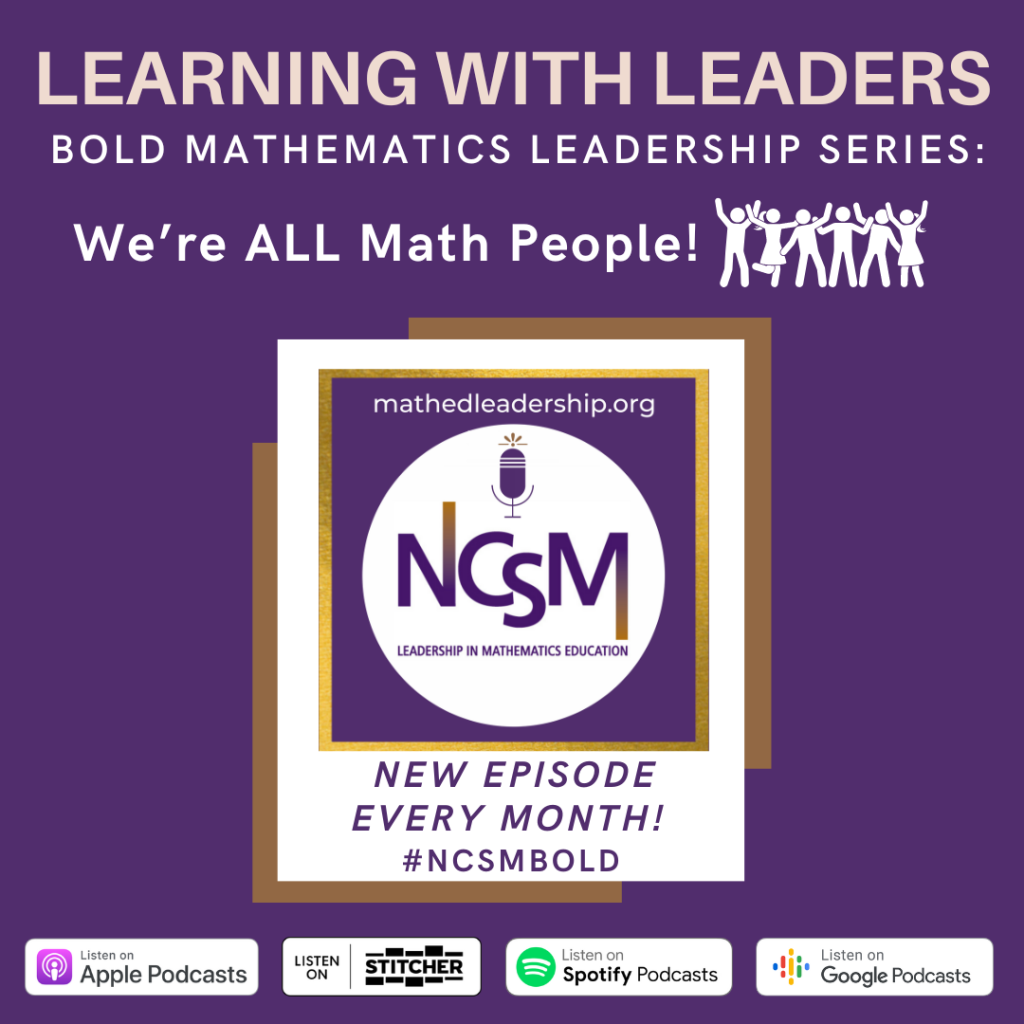 NCSM Leadership in Mathematics Education website
Learning with Leaders Podcast: We're ALL Math People Series
For the Love of Math: Creating Critical Connections Conference in Oxford, MS