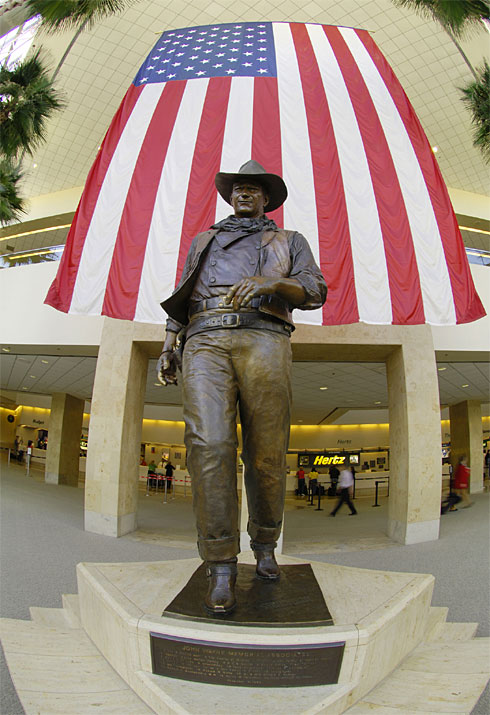 Today begins the Annual Conference of the Association of Mathematics Teacher Educators (AMTE) in Irvine, California.  What is cool about arriving to this conference is that I flew into an airport named after John Wayne, with a big stature of him out front.  My mom loved the Duke, thus I watched a lot of westerns as a kid.
AMTE is a smallish conference that does focus on research in the preparing of mathematics teachers but also has practical advice for how to do the work.  There are things that I will learn that I will be able to take and use in a classroom next week.  I am not presenting at this conference but am here as a STaR fellow and as a LessonSketch Research & Development Fellow.  STaR stands for Service Teaching and Research and is a group that assembles new Mathematics Education Faculty for a week in the summer following their first or second year in their position.  It is a way to create an instant network of teacher educators, which I now get to see at AMTE. I will put up another post about Lesson Sketch later in the conference.  Also follow my tweets via #MathNerdsAssemble.
Here is a link to my shared notes as I attempt to develop as a professional.