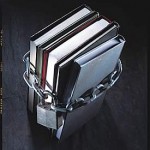 I recently signed a petition in support of Dr. Jo Boaler at Stanford University.  She recently posted on her website a description of harassment and unethical behavior by some of her colleagues at Stanford.
She has done some great work supporting a rethinking of how mathematics is traditionally taught, and that work needs to be shared and supported.  If you feel the same way follow the link above and go sign the petition.
You can even read about it in this graphic novel posted on Dr. Boaler's website.