Amidon Planet Podcast E020: CREATE – Lessons from Dave Grohl and Sound City
What is the role of technology in the creative process?
When I sat down to watch Sound City, the documentary created by Dave Grohl about the music studio in California where Nirvana recorded Nevermind, I was astounded to learn that much of the music that I had grown up listening to was recorded in this one location (Check out the Wikipedia page…recognize some of your favorite artists?). What made it special? What was it that allowed so many artists to create great work that connected with generations of people?
From the movie description: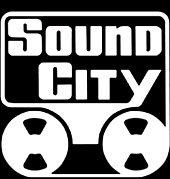 Deep in the San Fernando Valley, behind the train tracks and amidst dilapidated warehouses, was rock n' roll's best kept secret. Sound City, America's greatest unsung recording studio, housed a legendary, one-of-a-kind recording console, and became the birth place to the seminal albums that defined 20th century music. Fleetwood Mac, Neil Young, Rick Springfield, Tom Petty, Nirvana, amongst many others, all put magic to tape within these walls. It was Rock n' Roll hallowed ground. Directed by Dave Grohl (Nirvana, Foo Fighters) and featuring interviews and performances by the iconic musicians who made their careers in the studio, SOUND CITY tells the story of real rock n'roll history, and celebrates the human element of music, as Grohl gathers some of rock's greatest artists to collaborate on a new album. Using Sound City's legendary analog console, together they continue to create musical miracles in a digital world.
Through the history of the studio to the reviving of its unique technology in Grohl's home studio, a lot can be learned about the creative process, and how those lessons can apply to teaching. In this episode of the Amidon Planet Podcast, I break down the categories and share what I learned from Sound City.
Enjoy!
Click here to subscribe via your favorite podcast provider
Shop the Amidon Planet Store (to get yourself a t-shirt, hoodie, or coffee cup) or the Amidon Planet Book Store to support the podcast!
Links
Sound City Studios Wikipedia Page
Amidon Planet Podcast: E015 CREATE – Lessons from Rick Rubin, Malcom Gladwell, & the Broken Record Podcast
Amidon Planet Podcast: E007 Best with Rest
Amidon Planet Podcast: E005 Mind Your Moments with Gary Williams
Amidon Planet Podcast – E003: More with Less
Amidon Planet Podcast – E001: When is a Why